Hello!
I noticed that I haven't been writing anything in my blog for a while now… many things in mind, and many reasons not to write. This blog celebrated its first birthday on April, 8th. I was planning for a post about this day and how I thought of blogging then decided to have one of my own and.. bla bla bla… but I was busy in my late Grandfather's funeral and after the funeral period.
In one year of non-stop blogging, I wrote 103 posts, and started two other blogs; one was
Photos From Iraq
, a photo-blog, and the other one which I made not too long ago is
Baghdad Poet
, it's for my father's writings. He writes poetry, essays, literary and political articles and so on. He publishes them under his real name in some websites and local newspapers, and I thought of collecting them all in one place for him, so I made this blog. Sorry guys, it's in Arabic.
Since I've got nothing to do lately (I mean really NOTHING to do!) I thought of reading more than one book at the same time. I finished Chicken Soup for the Woman's Soul long ago, and I read a novel by Elinor Lipman called The Pursuit of Alice Thrift. I was reading it night and day so I could finish it in one week, probably less than one week. I am a very slow reader but I turned to become a VERY fast reader lately! Boredom does a lot of things, I guess! So, after this one book, I started with The Grapes of Wrath. I read the first four chapters in two nights. My grandfather died and I left the book. It's still on the table beside my bed, I looked at it few nights ago and thought of going back to read it when I remembered another novel I noticed on my bookshelf short time ago. Before, when I wanted to read a novel or a book I used to ask Dad to get me any book, or to go with him and choose some. There was no specific book in my mind, so I used to end up buying some New York Times Best Sellers fictions which I haven't heard about before.
I was looking in the bookshelf last week to check the books and decide on which one to read next, when I saw a book which reminded me of a movie. I read the title "Derailed" and I remembered that one of my friend (nickname: Shabnem) once told me that she watched that movie of Jennifer Aniston called "Derailed". I asked about its details to see if it's worth watching or not. I read the back cover of the book and saw that it's the same movie. "Ok. I'll READ the movie this time". So I started reading. I finished the first ten chapters in one sit at midnight from 2 A.M. till 4 A.M. in the morning! And how was I reading? On bed with no lights cuz there was no electricity. I had to options for light; either an oil-lantern or a mini torch light which works on batteries. I took the second options cuz at least I could put it on the bed or holding it near the book while reading. I don't deny that I had a sever headache after that!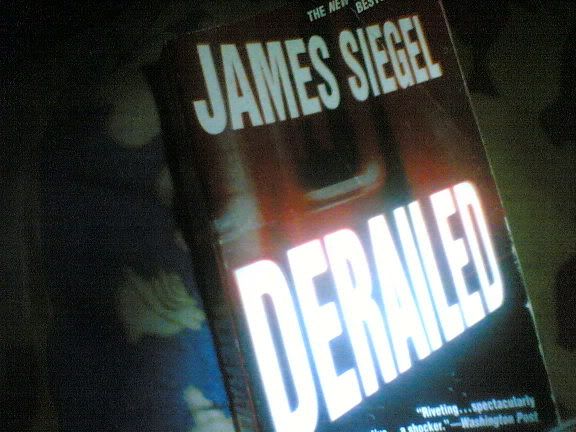 Baghdad Sun:

On March, 29th we witnessed the solar eclipse in some parts of the world. It was a partial one in Iraq. On that day I forgot all about it, and then I suddenly heard the mosques in my neighborhood calling for something. It wasn't prayers calling. I thought something wrong was happening. I tried to concentrate on what the man was saying from the mosque but I couldn't hear anything as it was far away. I decided to go out in the garden in order to hear well when I realized that it was getting cloudy. I was saying to myself that the weather is so nice today and the clouds are unusual. I looked up to the sky, there were no clouds, and there was half sun! I rushed inside the house and called my sister to come out and see, and I brought something dark to look through at the sun. It was obvious and so nice. I brought that camera and took photos, but it didn't show. You can notice that the sun rays are not very strong ones though.



Non-stop Roaring!

Whenever and wherever you go in Iraq, you can't help hearing loud and crazy roaring sounds which are one of the massive pollution causes in the country. I hated going out cuz of this crazy sound that I hear everywhere in Baghdad night and day!

Two days ago I went out with Mom to buy some stuff from the local supermarket for home and to visit my grandmother. While walking among the shops in my region, Mom and I had to talked very loudly so that we can hear each other whenever we passed by the causer of this roaring. The sound is there all the time, but sometimes we don't hear it cuz we got used to it so well! Last night I couldn't sleep and I didn't know what to do to. I thought of counting sheep but I ain't a child no more! But then I thought of counting sounds!! I listened to the silence and started to search for voices out there. The first sound I heard was of the cockroach of course. This one never stops as usual, and it gets louder at night, or I thought so cuz no other voices accompany it in this time of the night. Other voices? My mind! I heard myself talking and my brain functioning. I wished if there was a bottom to turn it off and sleep! I was thinking of the main character in "Derailed", thinking of how the electricity went off while I was voice chatting with Attawie and showing her the graduation photo and she showing me her paintings on the deadly slow webcams. And there it was the roaring sound again! I heard it from afar. It was there of course as there were no electricity, and it will get louder and louder when summer comes. It's the sound of the big local generators of the neighborhood…

I live in a relatively small area, and I found it yesterday that there are more than ten big generators in it! How about the big regions? How many generators are there…And how is the sound over there!!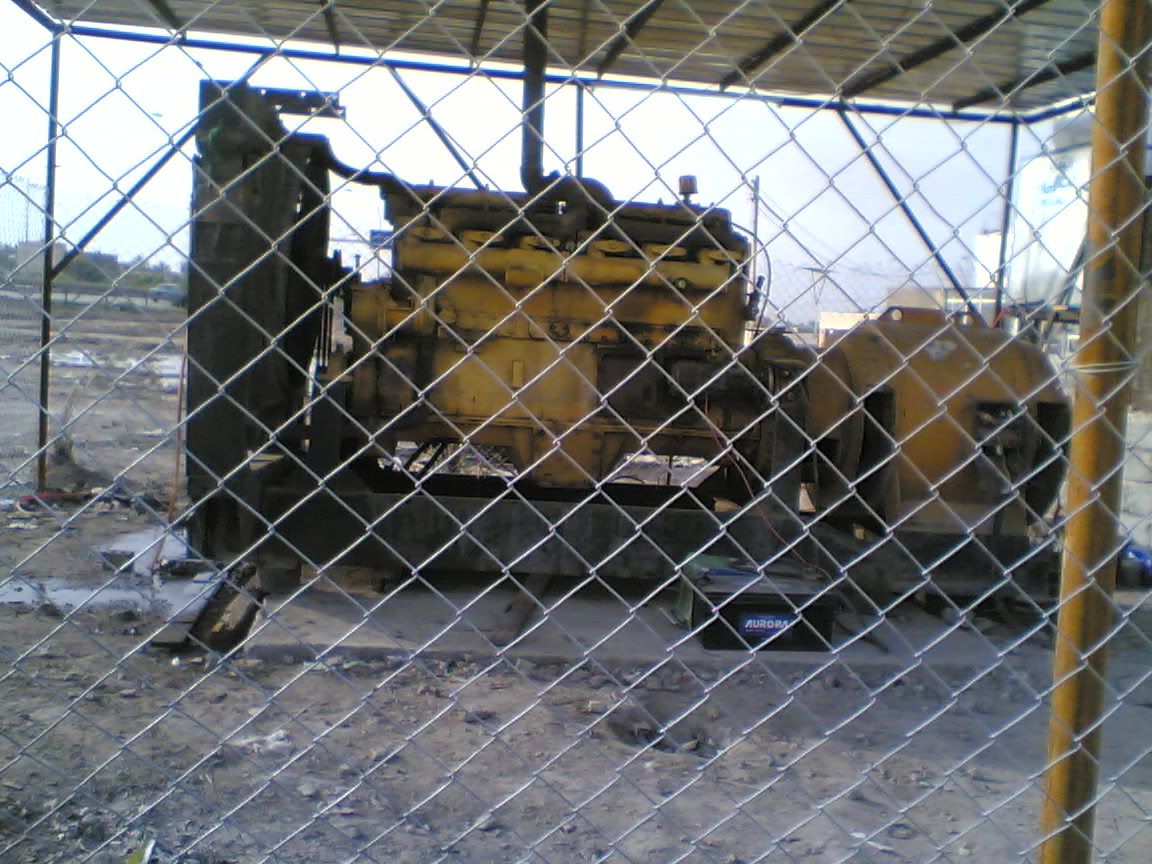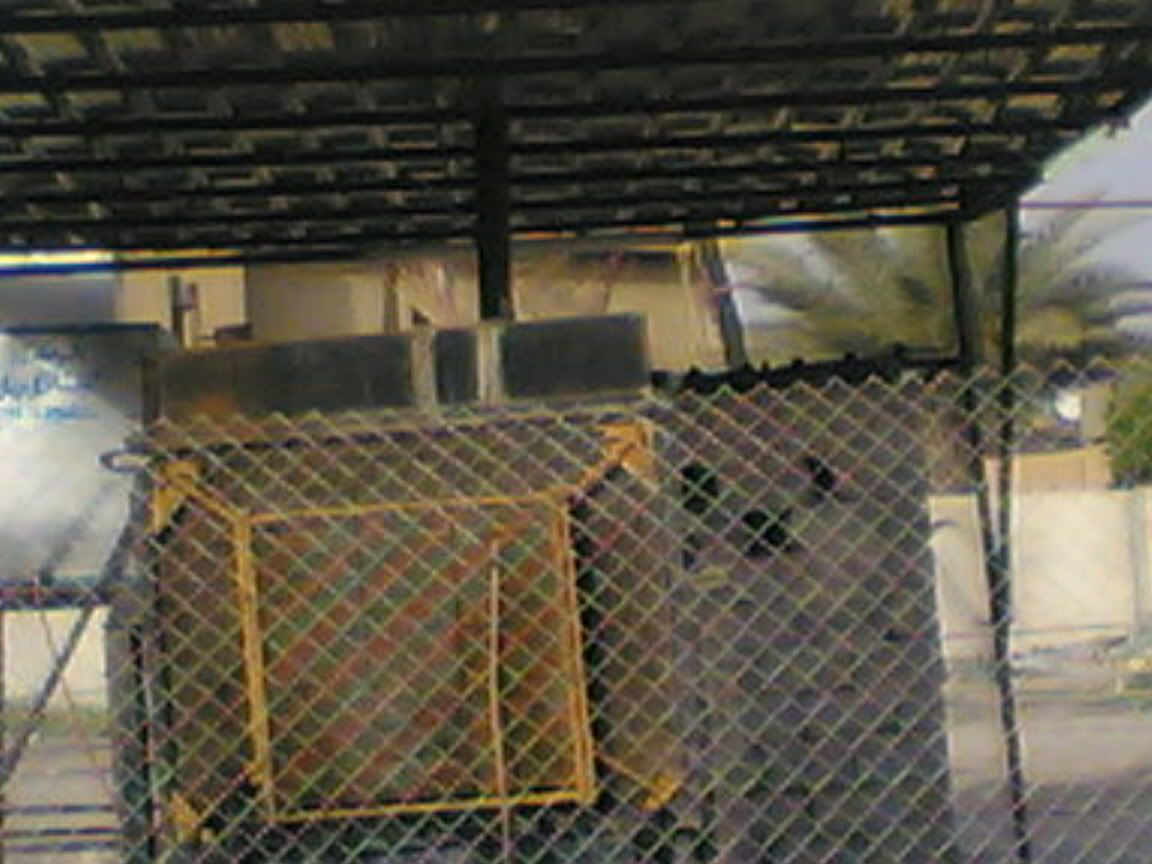 This is the roaring sound of the local generators, but how about the smell?? Well, don't mention it!! I know one day I'll miss you, roaring monster!
Morbido!
Note: All the photos above are taken by a mobile camera. Sorry if it's not clear enough.